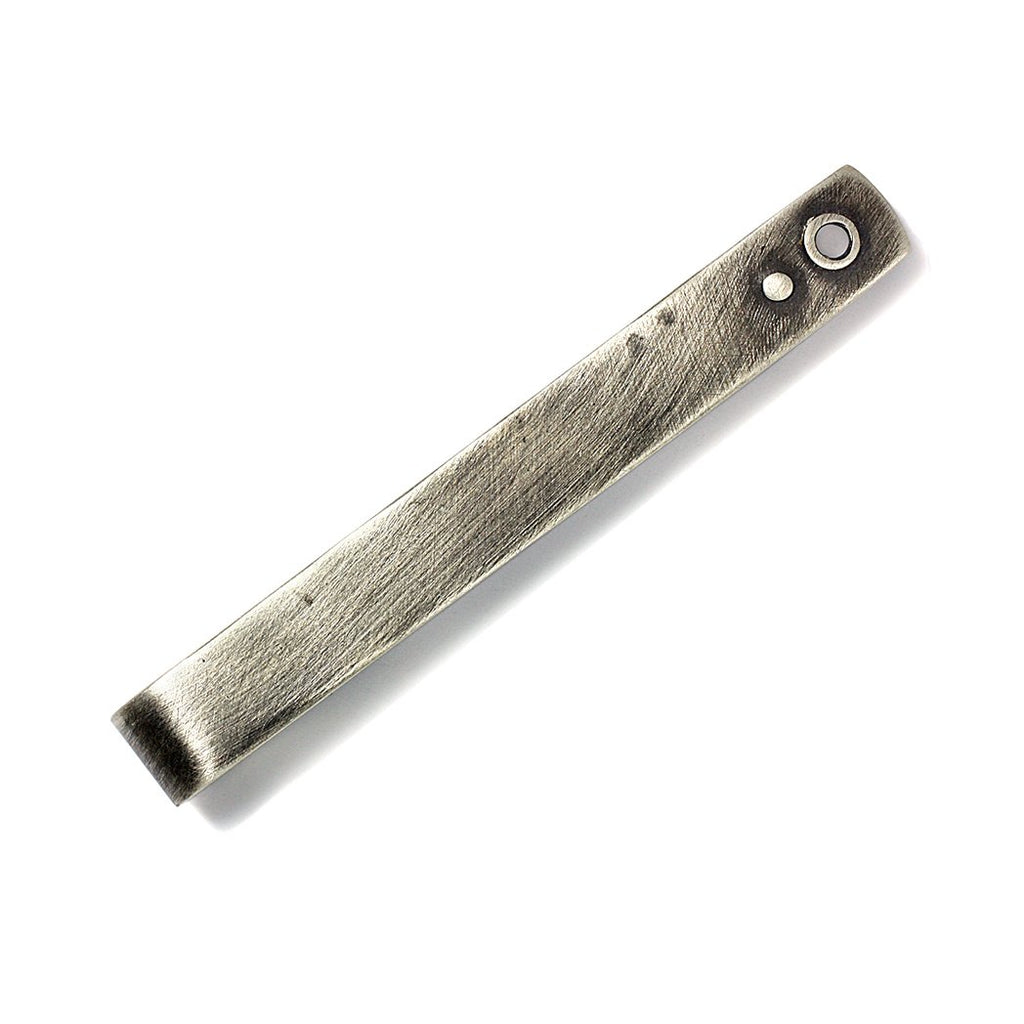 Sterling Rivet Tie Clip
---
Share this Product
---
Sterling silver jewelry and accessories by Michele Lee of Rarefy Studio.
Designed and hand fabricated
in America.
Make a statement.
Tie clips are for the fashion-foward. For the bold, for the fearless.
BE THAT GUY
.
An exemplary gift
for the sophisticated man.
Getting married?
Tie clips take your wedding attire to a whole new level—they say
swank,
they say
posh,
they say
utterly stylish.
And don't forget to outfit the groomsmen.
Oh, and for goodness' sake:
Don't forget the cuff links!
---
More from this collection